Mega Man 11
The Blue Bomber is Back!
The newest entry in this iconic series blends classic, challenging 2D platforming action with a fresh look. The stunning new visual style refreshes the series' iconic colorfulness, combining hand-drawn environments with detailed, 3D characters.

To save the day, the Blue Bomber must battle Robot Masters and take their powerful weapons for himself, which now changes the hero's appearance with new levels of detail. The innovative new Double Gear system lets you boost Mega Man's speed and power for a new twist on the satisfying gameplay the series is known for.

A variety of difficulty modes makes this the perfect opportunity to experience Mega Man for the first time! Mega Man 11 also features a variety of extra modes including time trials, missions, global leaderboards, a gallery of concept art, and more!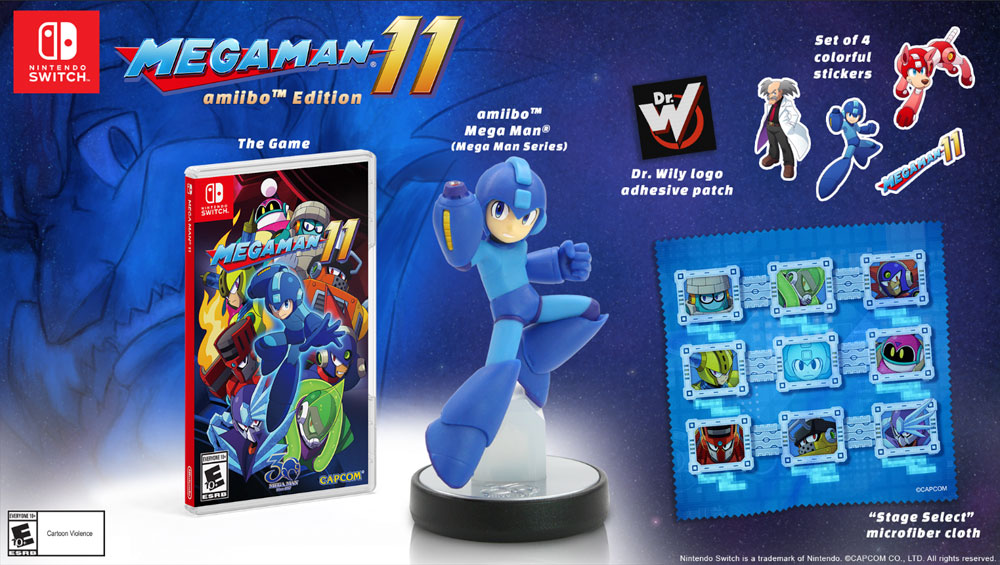 amiibo™ Edition includes

Full Game
amiibo™ Mega Man (Mega Man Series)
Dr. Wily Logo Adhesive Sticker
Stage Select Microfiber Cloth
Set of 4 Colorful Stickers – Logo, Mega Man, Rush, Dr. Wily
Get the Demo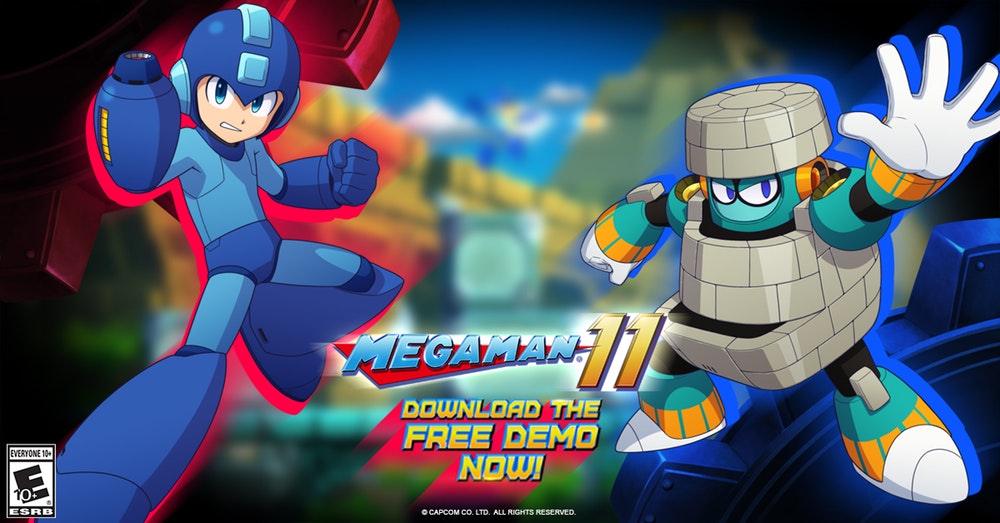 Block Man must be defeated! In this free demo, use the new Double Gear system to slow time or power up your shots to take on devious enemies and traps. Do you have what it takes to take down the deadly Robot Master boss and steal his powers?
Download the Demo